RIP SAP Portal KM Certification
2

min read
Note: 1st published at SCN on 14.11.2011
R.I.P. Solution Consultant SAP NetWeaver 2004s – Knowledge Management and Collaboration certification (C_TEP30_04s)
As I'm one of the topic leaders I gained a voucher for a SAP certification. SAP certification isn't really cheap (normally in the range of 500US$ to 750US$), so this is a good incentive to study and go for a certification. The voucher is not bound to a specific certification or topic: I can choose from whatever certification SAP offers. Of course it only makes sense to go for a certification test that I can pass. In my case: SAP Portal related.
SAP offers three SAP Portal related certification:
Already certified as a technology consultant I wanted to extend my certifications to either development or solution consultant. Not being really a developer – I write POCs (aka the fun part of developing) – I opted for the solution consultant. The KM isn't the greatest product, but it offers some nice features and the certification covers TREX too!
The problem: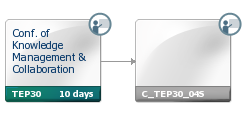 C_TEP_30_04s is in grey, and grey means: under development. I contacted SAP Education Brazil to know when the certification will be available again and got this answer:
"Não aplicamos mais esta prova." (English: we don't offer this certification anymore)
And:
"segue as provas substitutivas;

C_TEP10_701 – SAP Certified Technology Associate NetWeaver Portal


C_TEP10_702 – SAP Certified Technology Associate NetWeaver Portal NW 7.02

"
(English: these are the substations: the certifications for technology consultant Portal)
Currently you cannot take anymore the solution consultant certification

R.I.P. C_TEP30_04s. I never had the chance to know you.
One of my two options gone I will try the development consultant certification, but I don't think I will be able to do so: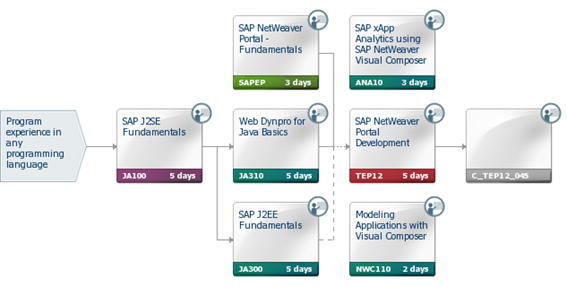 This certification is also marked as "under development". I hope that this doesn't mean that this certification is also going to die. Another alternative is to go for the higher levels of the technology consultant certification. But the SAP education site only showed me associate and no professional certifications for portal.
Are you C_TEP30_04s certified or planning for a SAP Portal related certification?