NWBC logon error with IE 10
1

min read
Today I came across a strange error when logging in to NWBC, or to be accurate, trying to log on to NWBC. The IE developer toolbar showed me that the JS failed, caused by an error message: "The system cannot find the path specified". This error only occurred with Internet Explorer. Clicking the error message revealed that the error occurred in the lightspeed.js file. The highlighted JS command was window.localStorage. Entering window.localStorage at the command line gave me the same error message: "The system cannot find the path specified".
It's an enterprise controlled environment, so updating IE is not possible and even with Microsoft slowly killing IE, it will be around longer than you might think. Therefore, this error needs to be solved immediately. First action I did was to clear the cache, restarting IE and still: same result.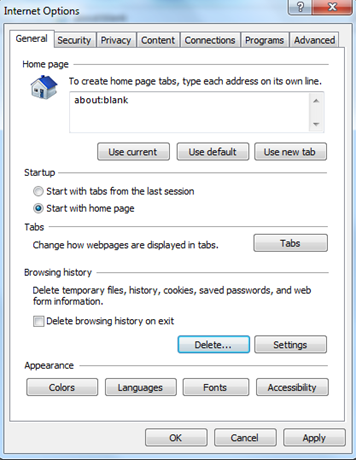 Next was to ensure that the security permissions allow window.localStorage. Internet Explorer Options -> Advanced -> Security section -> Enable DOM Storage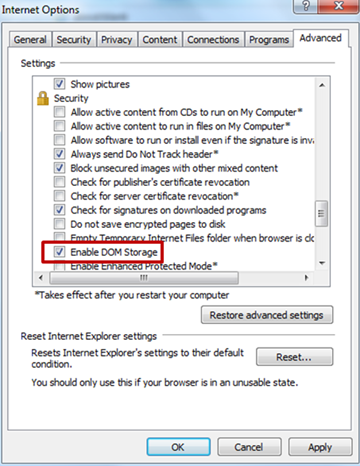 The option is activated, so window.localStorage should work. After googling a little bit around, I found a blog describing the same error. And with a solution! When deleting IE data, it is important to delesect the option "Preserve Favorites website data".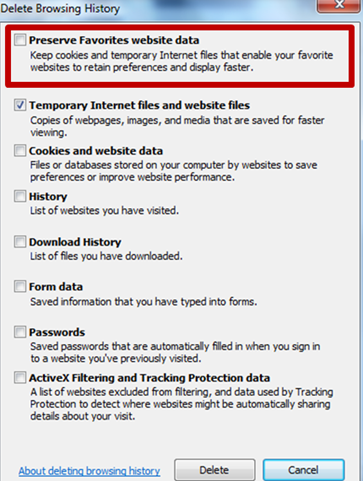 After restarting IE, calling window.localStorage returned:

Now NWBC logon works again!