1

min read
NWDS 7.3/7.4 uses the update site concept of Eclipse. This makes it easier to update NWDS as an updated component only needs to be updated at the central update site. No need to distribute a whole NWDS installation package to the developers. The NWDS update site even includes a zip archive of the latest NWDS. That means that the developer does not have to download a NWDS version from SAP Market Place or nwds.sap.com.
There is no separate NWDS 7.4 for NetWeaver Java 7.4. You use the 7.31 version when developing applicaitons for NW 7.4 (SAP Note). To set up an update site, first download the SCA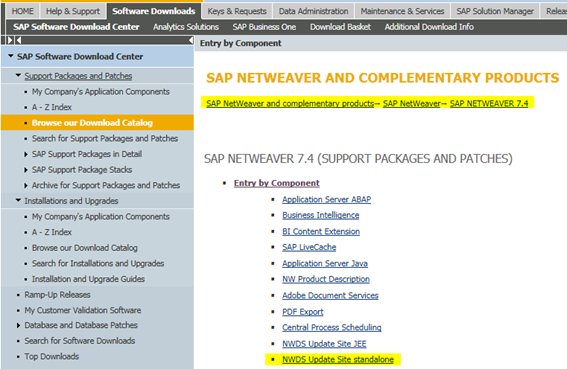 This SCA contains the archives, but not the tool needed to create the update site. You can download the tool from here: link. This tool is available for Windows.

The tools helps you in extracting the content of the SCA and to configure the update site URL. Afterwards, create an alias in the NW Java HTTP provider and copy the files to the directory specified by the alias.
Example
Set the alias to updatesite_731SP13. This alias points to the directory /home/cesadm/updatesite/731SP13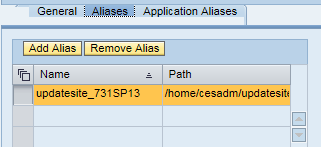 On the server, the folder contente looks like this:

The total size of the update size here is 2.5 GB. To access the update site via HTTP, inform the complete path to index.html:
http://host.fqdn:port/updatesite_731SP13/index.html
In NWDS, the update site is configured under the available software sites.

Thats it. Now NWDS can be updated from the update site.