FND – 32 – Registering bgRFC destination for the oubound queue
1

min read
The configuration steps to be executed on the HUB system (FND) are detailed at SAP Help. The steps are for the OData Channel Service for backend system.
Basic configuration activities: SAP Help
User & Authorization SAP Help

SAP Gateway to Consumer (FND to SMP3)

SAP Help

Creating a bgRFC destination for outbound queues SAP Help
Registering bgRFC destination for the oubound queue SAP Help

Creating bgRFC supervisor destination SAP Help

SAP Gateway to SAP Backend (FND to BEP)

SAP Help

Activate SAP NetWeaver Gateway SAP Help
This document explains how to execute step 3.2.

"Register the bgRFC destination for the outbound queue to handle communications efficiently." SAP Help
SPRO: SAP Reference IMG and navigate to: 

 SAP NetWeaver 

Gateway 

OData Channel 

Configuration 

Connection Settings 

SAP NetWeaver Gateway to Consumer 

Register RFC Destination for Outbound Queues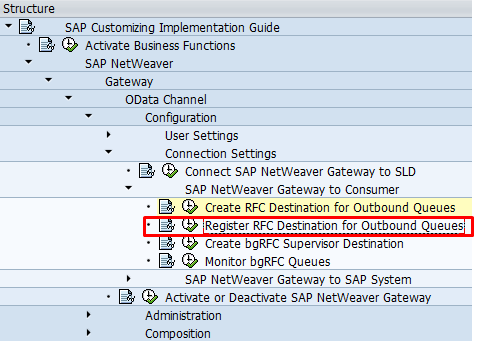 This opens transactoin SBGRCCONF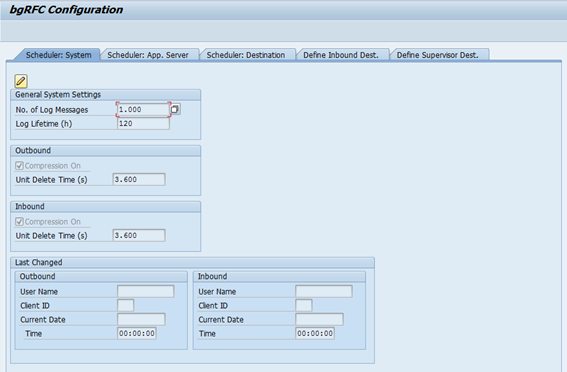 Select tab "Define Inbound Dest."


Select "Create"




Inb. Dest. Name:

IWFND_BGRFC_DEST

Save


Enter a new prefix




Prefix:

IWFND_CNP 

Prefix: IWCNT_WF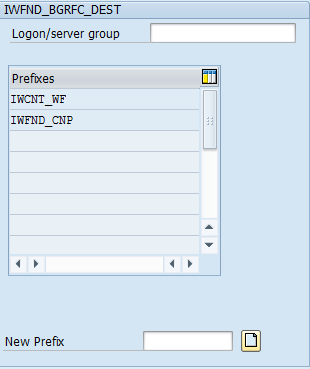 Save


Navigate to tab "Schedulor: Destination"





Create




Type: Inbound





Destination:

IWFND_BGRFC_DEST 

Save