Afaria Setup 10.1 – Install Afaria 7 – Download installation package and install license
1

min read
The steps to install SAP Afaria 7 are:
Download installation package and install license

SAP Afaria Server
SAP Afaria API Service and Administrator
Afaria Admin
Self Service Portal
Enrollment Server
Package Server
SCEP Plugin-in module
This document is about step 1.
Download installation package
You can download the SAP Afaria installer from SAP Market Place. In the download section, it can be found under Sybase Products:

The installer available there is for SAP Afaria 7.0, made available on 5. 11. 2012.

Some newer version of Afaria (7.0 PL5) can be installed directly using the patch file, other versions need to have above version (7.0,PL0) installed. I am going to use the official installation package for showing the installation procedure.
Install license
Download the installer, unpack it on Windows Server 2008 R2. Open the Afaria folder and run setup.exe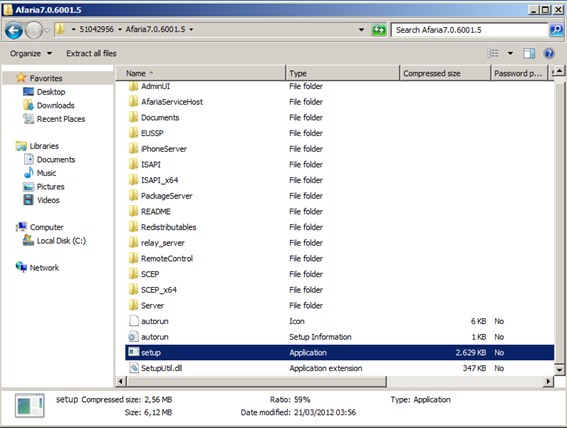 The SAP Afaria installation setup start screen is shown.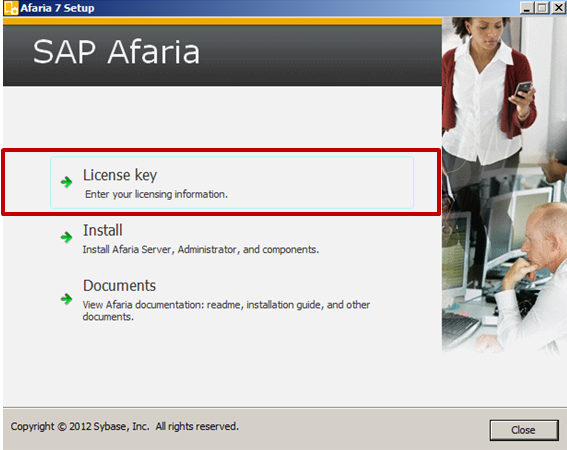 License key
Enter license key

Click Apply and you will return to the start screen. In case the license is valid, you can now start the installation.