Afaria Setup 10.4 – Install Afaria 7 – Afaria Admin
1

min read
The steps to install SAP Afaria 7 are:
Download installation package and install license
SAP Afaria Server
SAP Afaria API Service and Administrator
Afaria Admin

Self Service Portal
Enrollment Server
Package Server
SCEP Plugin-in module
This document is about step 4.
Afaria Server
Select Install Afaria Server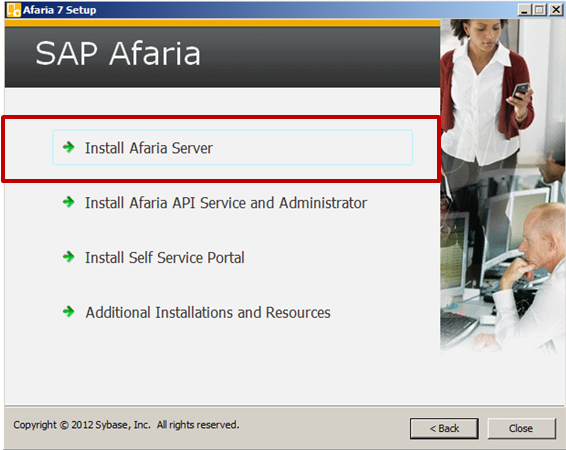 Agree to the EUL.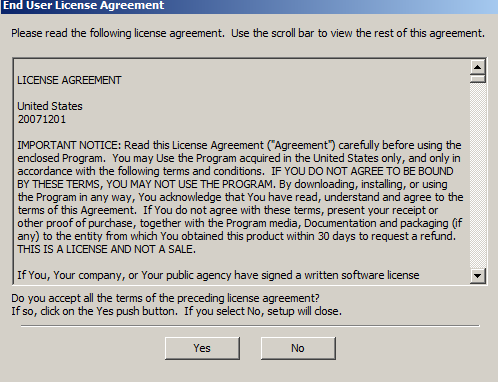 The Afaria 7 Server Setup wizard starts.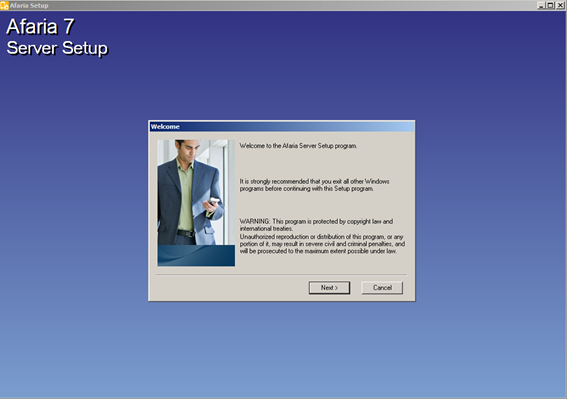 Database
Select: Microsoft SQL Server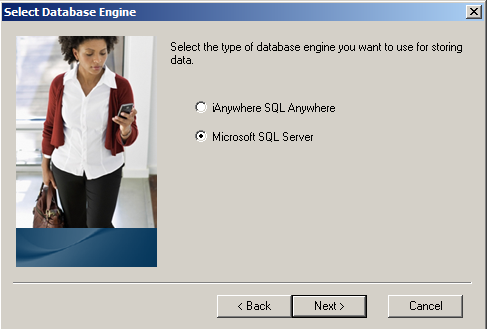 Inform SQL Server data. This data must match what was configured earlier on SQL Server!
Server: localhost
Authentication: Windows Authentication

Database: AfariaDB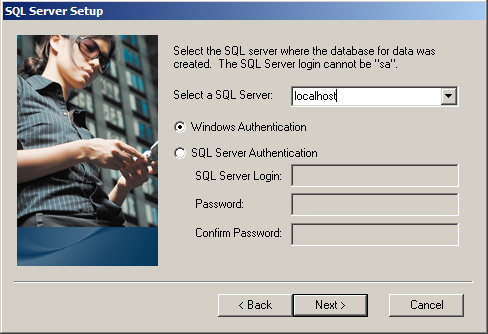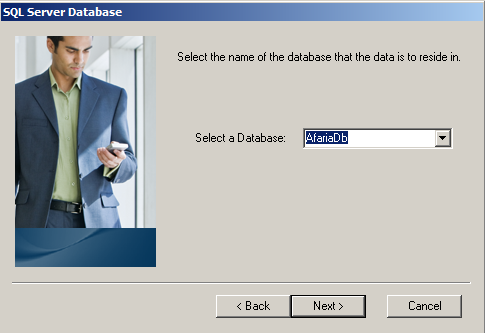 SAP Afaria server type will be master server.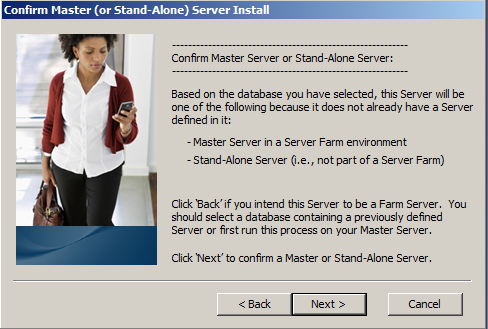 Location
Installation directory. Leave the value to standard.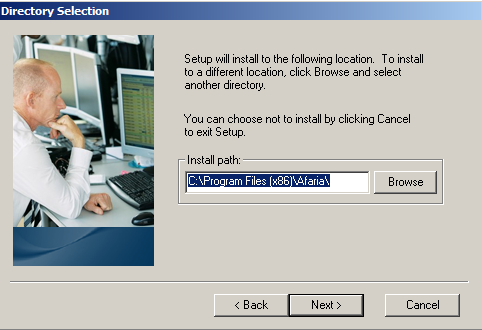 Create the directory.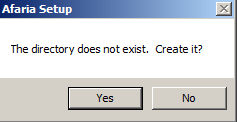 Service Account.
Inform the user data of the afauser created earlier.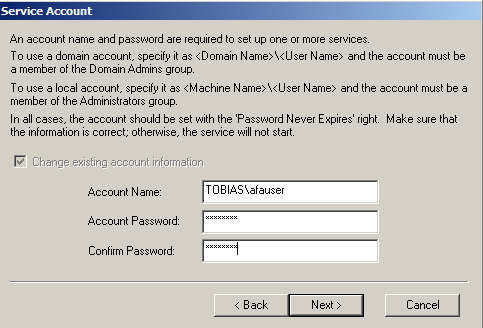 Type of authentication
Here you have two options: Windows domain or LDAP based. It depends on where you created the afauser or what your company uses. In my case it does not really matter, as the AD is a LDAP server and Afaria is part of the same domain as the AD, so both options are valid.
NT domain based: your domain.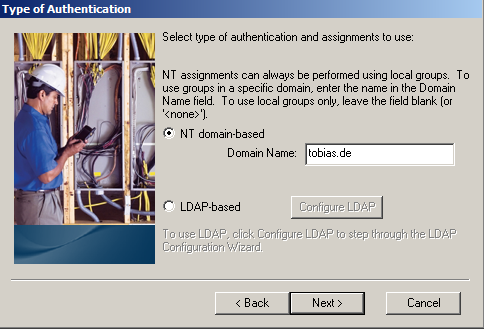 In case you get a warning about the domain: Confirm the domain.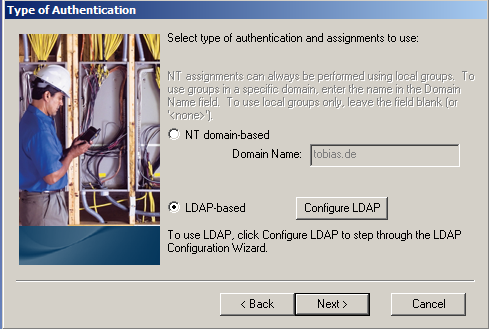 Inform the connection data of LDAP server. The following information is to connect to Active Directory.
Server Address: FQDN of LDAP server (Afaria.tobias.de)
Port: 389 (standard port LDAP, no security)
Server Type: Microsoft Active Directory
User DN: cn-administrator,cn-users,dc-tobias,dc=de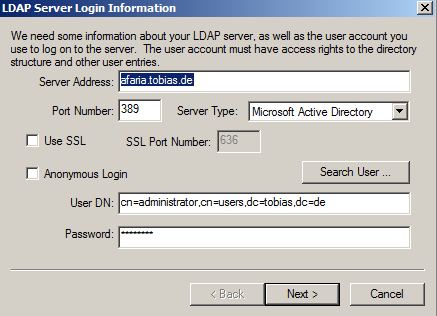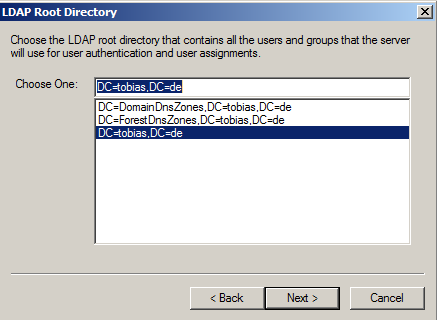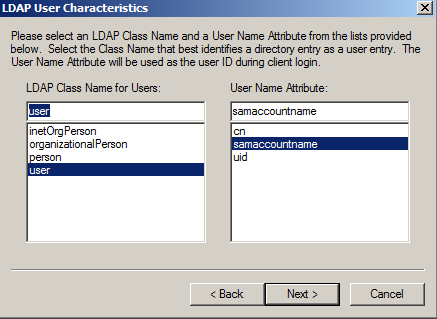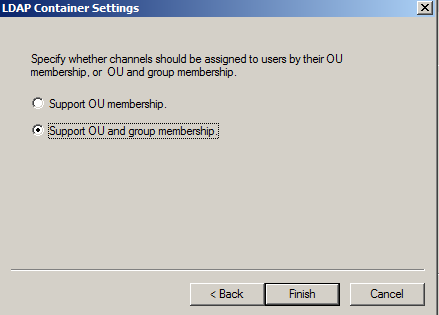 Start installation