1

min read
Pre-requisite
Download SPAM update from SAP market place. Navigate to: Support Packages and Patches -> Browse Download Catalog

Go to: Additional Components -> SAP SPAM/SAINT UPDATE -> SAPM/SAINT UPDATE <NW version> -> Support Packages

Select SPAM version you want to install. Try to go for the latest version.

Save the file on your hard drive. If you want, you can use sapcar to check if the file is OK. If not, sapcar will fail and you`ll have to download the archive again.
Install SPAM/SAINT
Installation procedure can be found online at SAP Help.
Transaction: SPAM
Client: 000
Upload the SAR file to the server.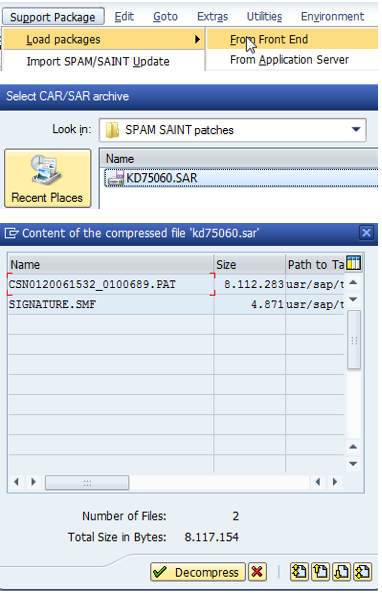 To finish the upload, click on decompress. This will make the content of the SAR file available for SPAM to process. Check the version of SPAM before update. You want to be sure that the update happened J

To start the update, go to Support Package -> Import SPAM/SAINT Update.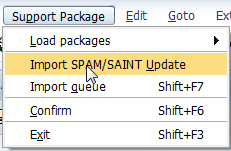 Click on OK. The status changes and you can see that an update is running.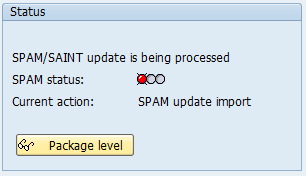 In the status bar you can follow the status of the update. All should work just fine.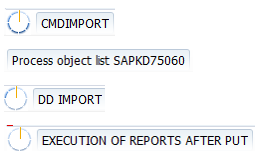 After the update finished, you can see that the version of SPAM was updated.