Initial setup of Personas 3 – 5 – Make personas namespace modifiable
1

min read
You will have to apply notes to be able to work trouble free with SAP Personas 3. There is no way to avoid this. Moreover, it will be many notes you will apply over the years. The notes will execute changes in the personas namespace, and that namespace is protected by default. Therefore, you need to make this namespace modifiable.
Select option Set System Change Option in section Administration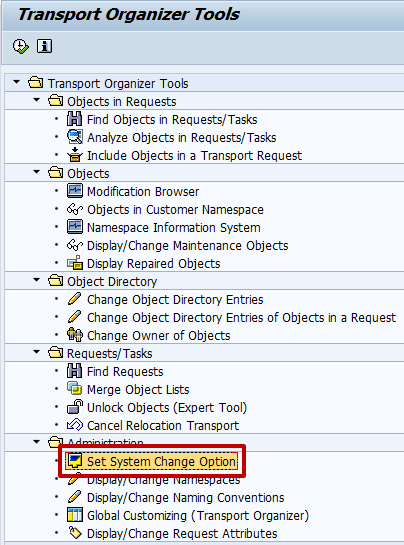 A get presented a list of components and their namespace. Navigate to Personas namespace.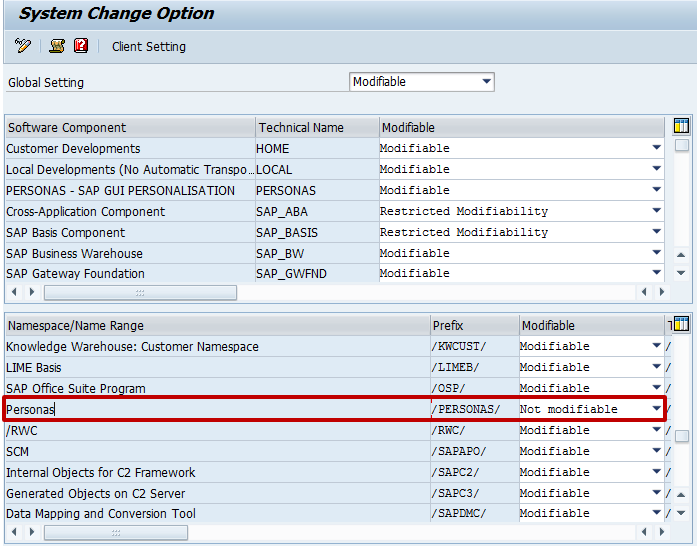 Set it to modifiable.

Save.