I will miss the old SAP Note search web app
2

min read
I will really miss the "old" SAP Notes search available on support.sap.com. Eventually. There are several reasons, like: the new Fiori type replacement looks to be made primarily to be Fiori and not to offer easy usage to its users. Or: it`s slower, first versions contained only a fraction of features (PDF download, direct link, download content), a confusing user interface (first level you have to click on the arrow to navigate, second level you can click on the whole item to navigate, back navigation not really working, filter not working as expected). However, to be honest, I liked that the old app was honest. Honest? Just try it, and search for some (disclaimer: you must 18+, US: 30+ or give a damn about PC to continue reading) swear words, like, well, let`s take the classic: FUCK.
OLD SAP Notes search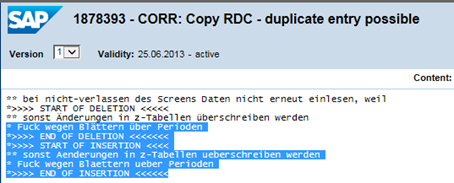 NEW SAP Notes search

Yep, the new version returns no search results for the same key word, compared to four SAP Notes in the old version.
Search index?
It seems that this has little to do with a PC filter in place. The new version does not return the content of the SAP Notes (ABAP code); therefore, the key word may not part of the index and a search for it returns no hits. I guess this is going to be implemented soon. Looking at the number of changes released to the new Fiori SAP Notes app, the people responsible are very well aware that features are missing. How much time is left for the old SAP Notes search? The app will be retired 15. August 2016.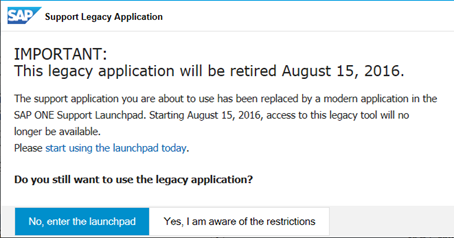 In the meantime, you can still search for other linguistic gems left by the developers. If you do so, you`ll notice that the index is sometimes updated and returns some of the SAP Notes listed by the old search. Seems like in the back work is done to ensure that the old and new version return the same results, aka: search index is updated. I am confident that at august 15th the new SAP Notes search will offer the same or better functionality than the old search. Did you expected something else from SAP?
Examples