Initial setup of profile generator in NW ABAP 7.5x Developer Edition
1

min read
After installing NW ABAP 7.52 Developer Edition, you can run transaction PFCG and add new roles and authorizations. As the system is new, you first need to run transaction SU25 before you can create a new role and add authorizations to it.
Starting Profile Generator in PFCG for the first time will show a message.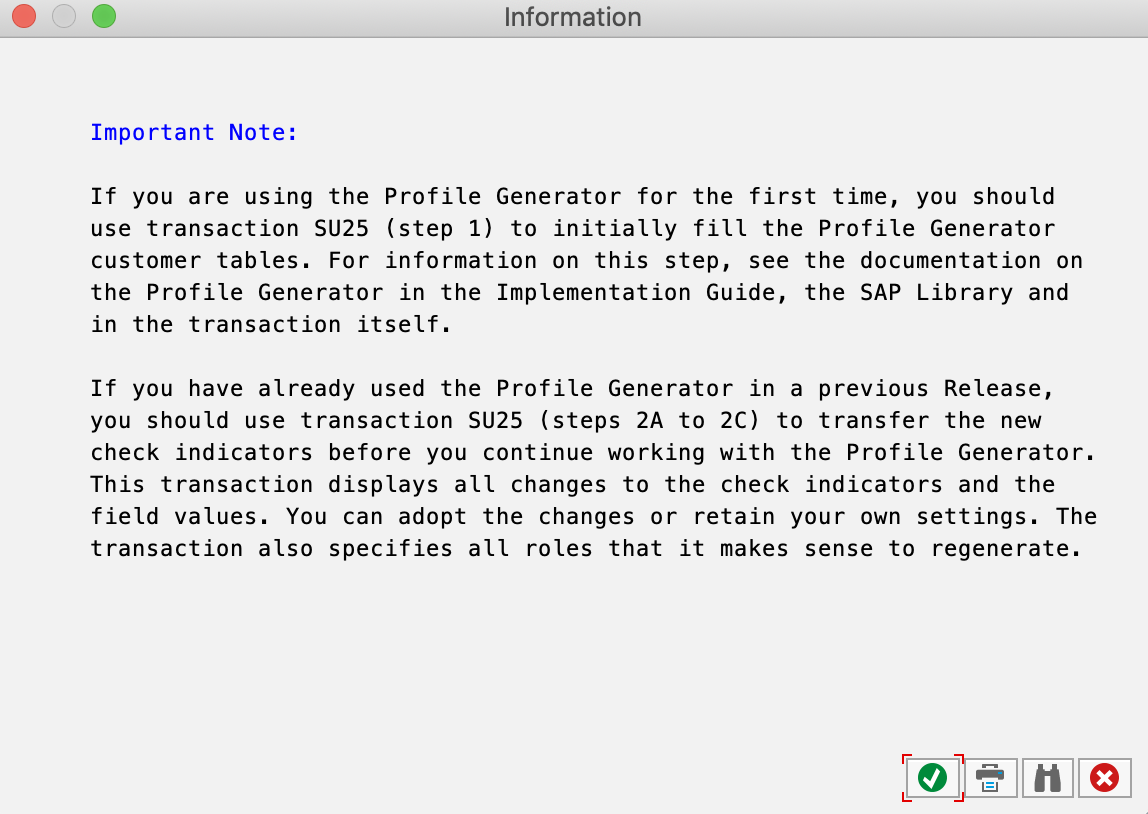 Initially fill Profile Generator customer tables
Tx: SU25
Confirm that you know how to read SAP Notes.

The transaction shows a list of actions you can perform. As the system is a new one, do as the info message text stated: run action (1).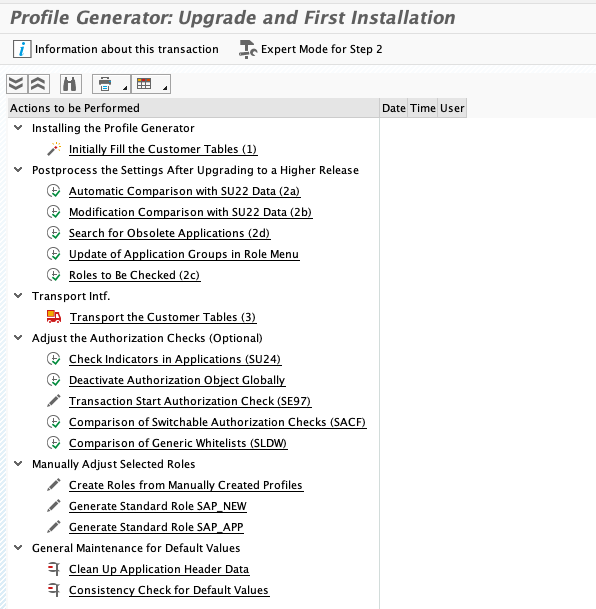 Click on Initially Fill the Customer Tables (1)

As the developer edition it is a standard SAP system, checking only the first item is enough.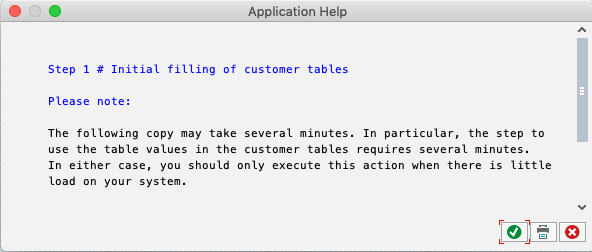 The program is running and doing the needful.

After the loading finishes, a result screen is shown.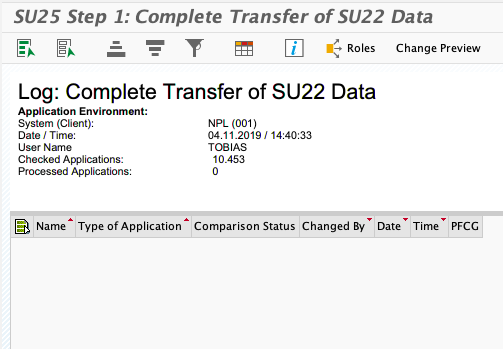 After executing the above steps, you can go back to profile generator and add new roles and authorizations.