X509 based logon – 4.3 – User logon with rule based mapping – Alias
1

min read
Besides mapping a X.509 user to a given user ID in an SAP system, you can also map the user by an alias or to a specific user. In step 4.3 I'll show the configuration for alias mapping, and in 4.4 for a specific user.
Create alias for user
Tx: SU01
Create a test user X509TEST. Add Alias tobias
User: X509Test
Alias: tobias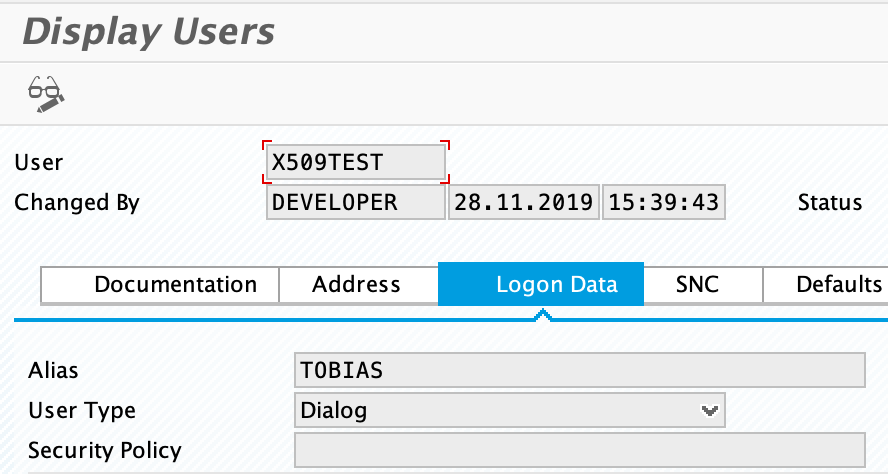 Use Alias of a user as log on data
The pre-requisites are the same as in step 4.2. The steps in the rule wizard are the same too, just select alias for login as.
Tx: CERTRULE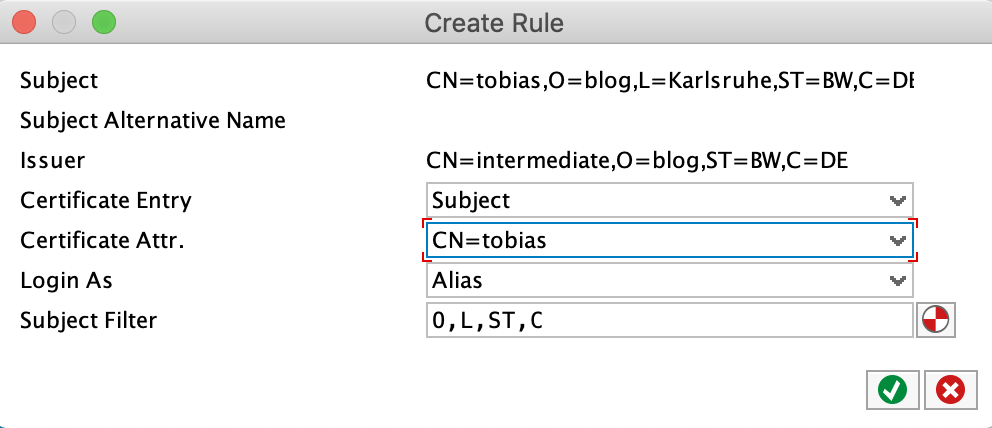 Validate
Log on to SAP WebGui via X.509.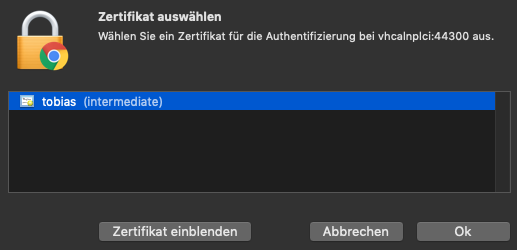 Logged on user: X509TEST