Troubleshooting SAML 2.0 – SAML 2.0 trace with sec diag tool
1

min read
SAP provides a nice trace tool for troubleshooting login errors with SAML 2.0: Sec Diag Tool. It is a WebDynpro ABAP application. Make sure to activate the necessary ICF services first before running the tool.
URL: /sap/bc/webdynpro/sap/sec_diag_tool/
In NPL: https://vhcalnplci:44300/sap/bc/webdynpro/sap/sec_diag_tool/

With the tool you can start a SAML2 trace. When the trace starts it logs all related log files and makes them accessible in a table. Stopping the trace will save it and you can access it later for further references.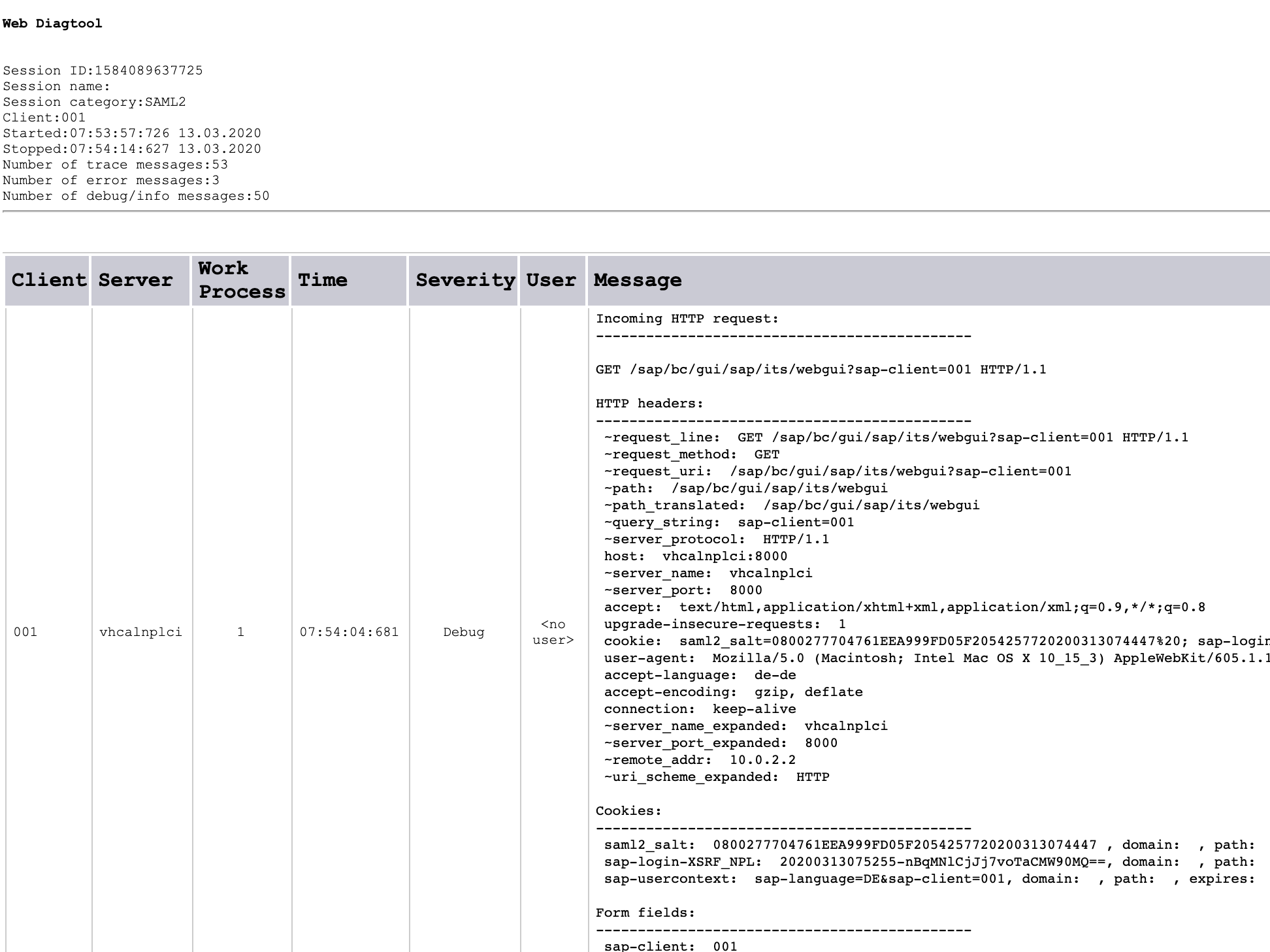 The tools logs a lot of SAML2 related information. You can see the HTTP information and headers, cookies, etc. As well as thrown ABAP error messages. This is the recommended tool to troubleshoot any SAML 2.0 related issues.