Download PDF version
For ICM to work with SSL, some parameters must be set in the profile. These parameters define which PSE and algorithms to use. Normally these parameters are already set to default values. To see if these are acceptable to you and match the location of your CommonCryptoLib 8 installation, you can use transaction RZ11. SAP Help, Central note for CommonCryptoLib.
Transaction RZ11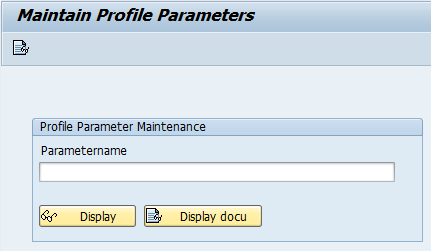 Here you can enter the name of a parameter and see the currently configured value of it.
List of parameters and their values
Parameter: ssl/ssl_lib

Parameter: sec/libsapsecu

Parameter: ssf/ssfapi_lib

Parameter: ssf/name

Parameter: ssl/ciphersuites