BEP – 3 – Connection settings to SAP NetWeaver Gateway
1

min read
The configuration steps to be executed on the backend (BEP) are detailed at SAP Help. The steps are for the OData Channel Service for backend system.
This document explains how to execute step 3.

Ensure that ABAP Backend (BEP) can communicate with SAP Gateway. SAP Help
SPRO: SAP Reference IMG and navigate to 

 SAP NetWeaver 

Gateway Service Enablement 

Backend OData Channel 

Connection Settings to SAP NetWeaver Gateway 

SAP NetWeaver Gateway Settings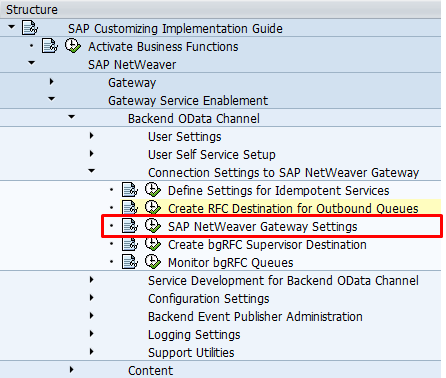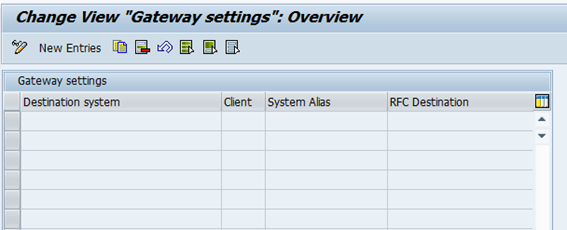 Destination System: SID of the SAP Gateway HUB (FND) system.

Client: Client of SAP Gateway HUB (FND) system

System Alias: Unique name for SAP Gateway, like SID_CLIENT: GWD_001.

RFC Destination: RFC destination to SAP Gateway system. Use the RFC destination created in previous step. Example: BEP_BRFC_DEST.