BEP – 2 – Defining a Remote Function Call to SAP NetWeaver Gateway
1

min read
The configuration steps to be executed on the backend (BEP) are detailed at SAP Help. The steps are for the OData Channel Service for backend system.
This document explains how to execute step 2.

"You create or define a background remote function call (bgRFC) destination, which is used for communications in an outbound queue, and an inbound queue among SAP systems."
SAP Help
Important: "If you are using push from an SAP Business Suite backend system to an SAP NetWeaver Gateway hub system, it is important not to have a trusted RFC connection."

SPRO: SAP Reference IMG and navigate to 

 SAP NetWeaver 

Gateway Service Enablement 

Backend OData Channel 

Connection Settings to SAP NetWeaver Gateway 

Create RFC Destination for Outbound Queues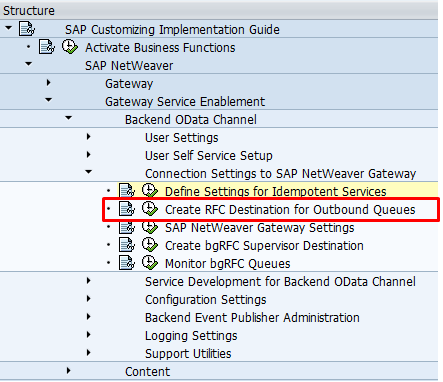 This open transaction SM59.

Click Create.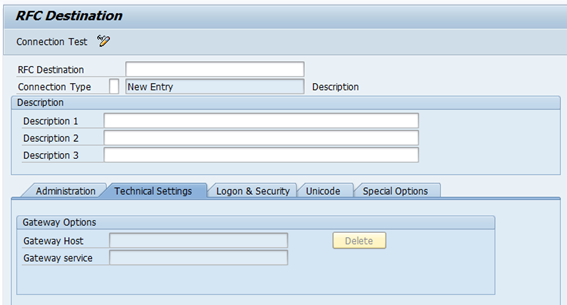 Give a name for the RFC destination, like BEP_BGRFC_DEST
Connection type: 3
Inform a description
Go to tab "Technical Settings"
Target host: host name of SAP Gateway system

System number: system number of SAP Gateway system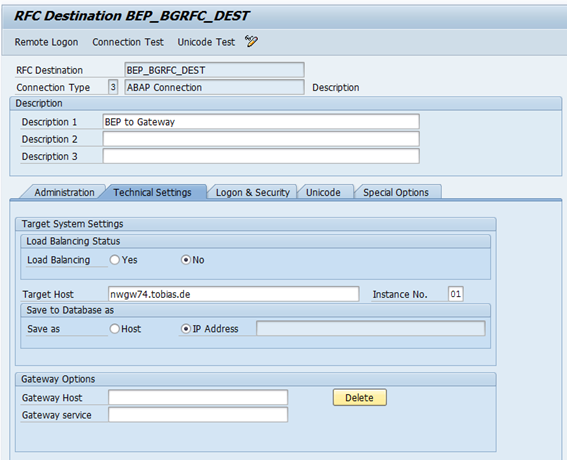 Go to tab "Logon & Security"

Enter the logon data for the technical user


Trust Relationship: No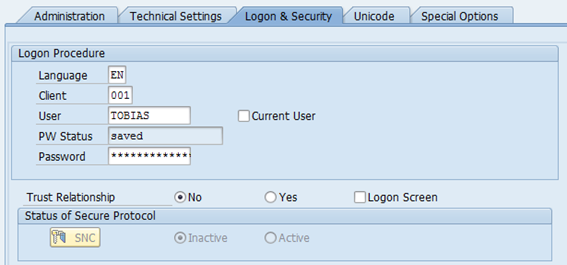 Go to tab "Special Options"

Transfer Protocol: Classic with bgRFC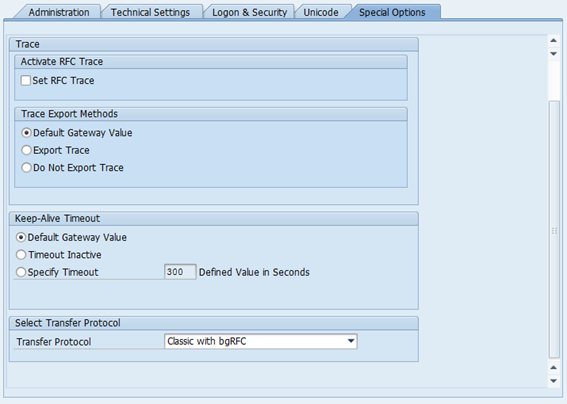 Save


Test the connection.