BEP – 4 – Configure the bgRFC Supervisor Destination
1

min read
The configuration steps to be executed on the backend (BEP) are detailed at SAP Help. The steps are for the OData Channel Service for backend system.
This document explains how to execute step 4.

"You configure a supervisor destination for the bgRFC to receive the configuration settings for the bgRFC scheduler. In addition, the supervisor starts or stops the schedulers as required." SAP Help
Pre-requisites
You need to have a user of type B called BGRFCUSER. This user will be uesd for the bgRFC communication.
Go to transaction SU01

Enter BGRFCUSER in the user filed
Click on create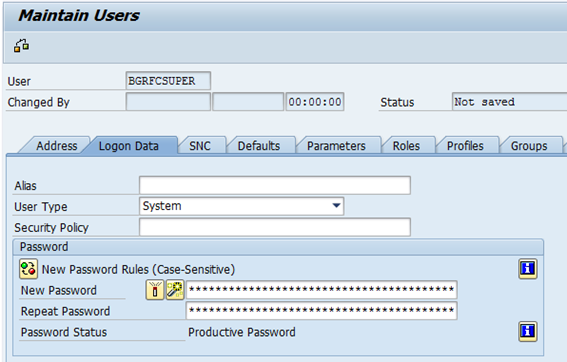 Enter user data
User Type: System
Password: choose one
Go to tab "Roles"
Select role SAP_BC_BGRFC_SUPERVISOR

Save the user
Configure bgRFC Supervisor Destination
SPRO: SAP Reference IMG and navigate to 

 SAP NetWeaver 

Gateway Service Enablement 
Backend OData Channel 

Connection Settings to SAP NetWeaver Gateway 

Create bgRFC Supervisor Destination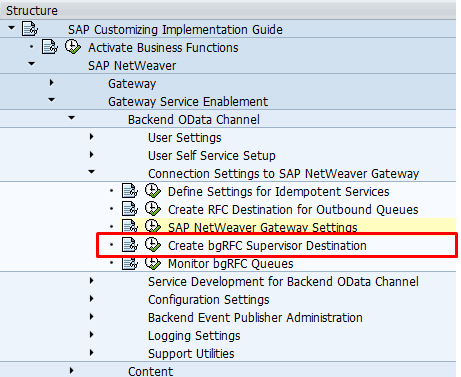 Go to tab "Define Supervisor Dest."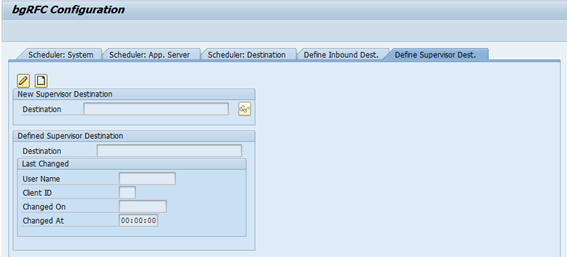 Click on create
Enter data
Destination Name: "BGRFC_SUPERVISOR"
User Name: BGRFCSUPER (User created in section pre-requisites)
Password: password for user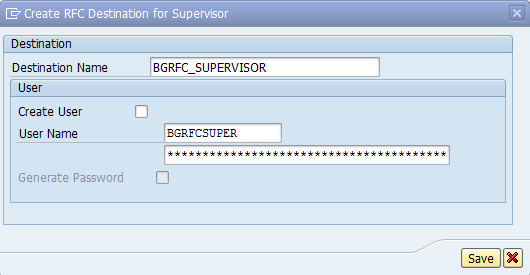 Save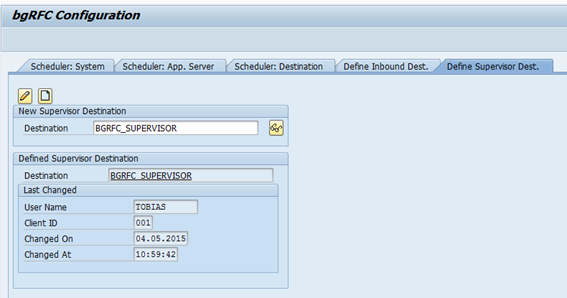 This created a new RFC destination named: BGRFC_SUPERVISOR. This can be verified by going to transaction SM59.

The tab Logon & Security shows the user configuration